03.10.2021, 7:00 p.m.

Bayerische Akademie der Schönen Künste

Heinz Winbeck in memoriam:
2nd and 3rd string quartet


Archive:
02.11.2021 75th Birthday on BR-Klassik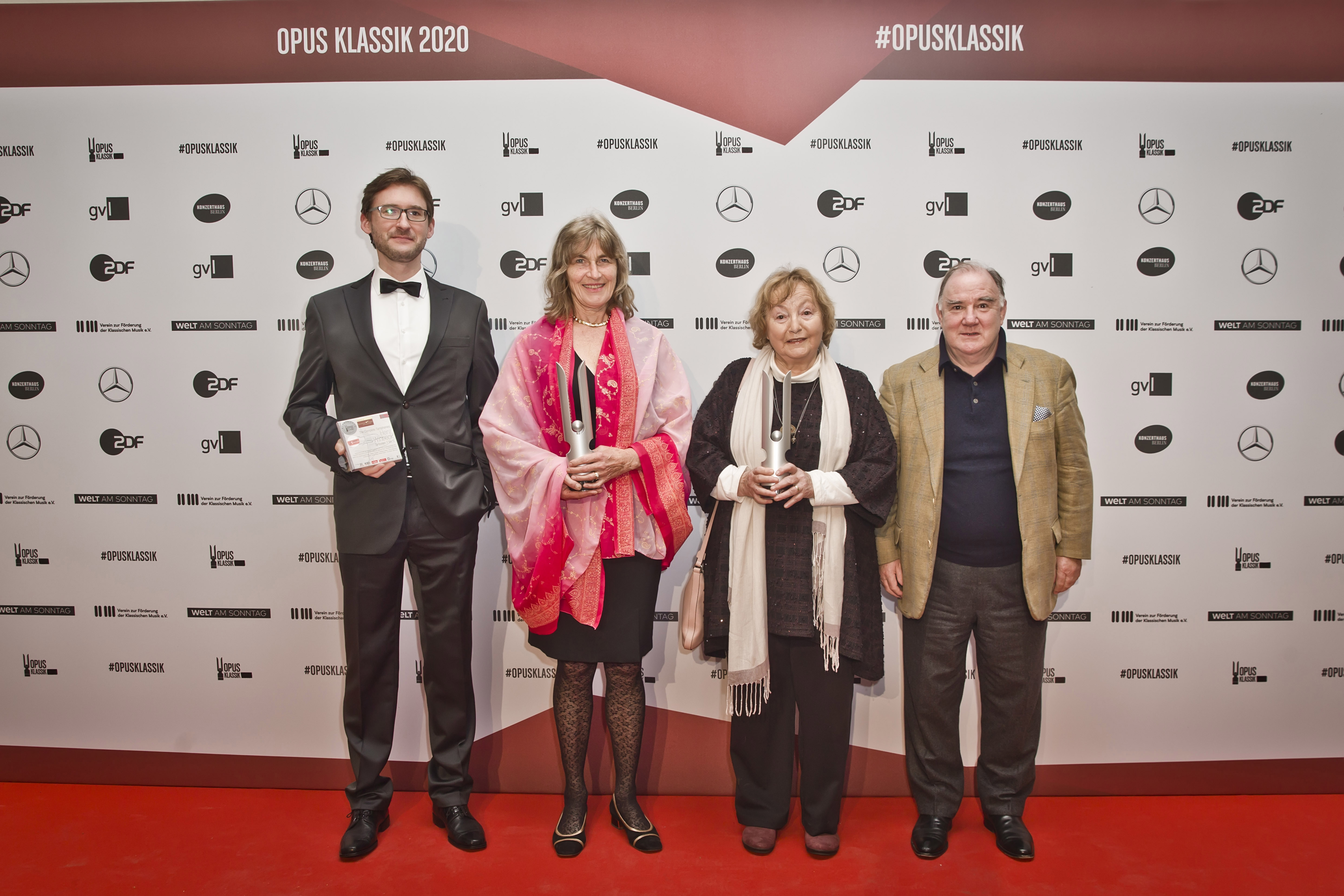 Award and award ceremony OPUS KLASSIK 2020 in Berlin (Heinz Winbeck - Complete Symphonies 1-5, category "World premiere recording of the year")
On behalf of all those involved, we were very happy to receive the tuning fork:
Christel Borchers (2nd from left) and Udo Samel (right) for the artists, Gerhilde Winbeck (2nd from right) for the composer, Andreas Ziegler (left) for the TYXart label
(Photo: Frank Hönsch / CLASS)
September 2020


Award of the CD box

Heinz Winbeck - Complete Symphonies 1-5
with the opus classic

in the category "World Premiere Recording of the Year".

More information from the RSO Vienna.
More information from Bärenreiter-Verlag.
Transfer of the award on October 18, 2020 to ZDF.


August 2020

Nomination for the OPUS KLASSIK of the CD box:

Heinz Winbeck - Complete Symphonies 1-5

- Nominated in the category: Symphonic recording 20./21. Century
- Nominated in the category: Editorial Achievement of the Year
- Nominated in the category: World premiere recording of the year